Get the Business Insurance You Need
UtahCommercialInsurance.com is a premier source for all your commercial business insurance business needs. Our local Utah office team specializes in bringing you the appropriate levels of commercial insurance coverage for your particular business needs. We offer the full spectrum of business insurance products and services that help meet your budget from the start-up phase through expansion and growth.
Where do I start for business insurance?
UBER Insurance Sold Here
Learn More about Cyber Insurance
//www.youtube.com/watch?v=CdkL8Xmm514
Earthquake, flood insurance also available, just ask us for a quoteAs a professional business owner, your clients, employees and business operations are an important part of your day-to-day operations, and we're here to help protect all of your investments and assets economically and effectively. There are a wide variety of business insurance options that can be customized to fit your specific business environment. Some of the most common and most important insurance options for businesses.
Is Your Vehicle Considered Commercial or Personal?
View our guide for to find out Commercial Car Insurance vs Personal
Preferred Insurance Carriers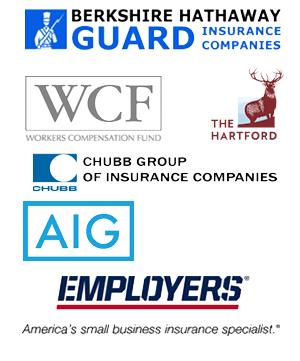 Take 15 minutes to see how we can help you protect your business.
FREE, no-obligation quotes.
Complete one online application to compare multiple quotes.
Fast response—typically less than 24 hours on week days.
We work directly with you to evaluate your insurance options.
We only work with the top business insurance carriers in the area.
Local licensed insurance agents to guide you through the process
Access the Lowest Price From the Best Insurers
Thanks to our high volume and efficient business model, we can match your needs to the widest range of liability insurance options, whether you need just errors and omissions insurance, workers' compensation insurance, or a full menu of business liability insurance options. You'll find affordable protection from A-rated insurers, now and at renewal. Let us help you get the small business insurance coverage that fits your needs and your budget.

George Rocchi
Dan Murray
Commercial / Business Insurance Agent
Licensed Utah agent
Commercial, Workers Comp, Bonds, and Business/Liability Insurance
Call or E-mail us at utah.insurance@yahoo.com
435-640-8427

Please note: Coverage cannot be bound or altered via voicemail or email unless confirmation is received from our office.
We Quote Everything, Call or Click Dan Today.
---
New Business Startup?
Let us help you get started with business insurance.
Businesses that need Insurance
Automotive Service & Repair, Buildings, Business Auto, Caterers, Churches, Delivery Services, Habitational, HOA/Condo, Hotel/Motel, Hospitality, Manufacturing, Real Estate, Restaurant, Retail / Service, Wholesale Distribution, Workers Comp, Umbrella, EPLI, Inland Marine, Flood, Builders Risk, Bonds, Truckers, E&O, Professional Liability.
Helpful Links
Work Comp Wavier
First Choice Repair
A.M. Best
Insurance Journal
Business News
Utah Business Registration